So excited to link up to my first InstaFriday. I love using my iPhone for pictures so handy and between hipstamatic and instagram- I get great effects no hassle!
Santa came early bringing a bundle of fluff that the girls named Peppermint in keeping with the Christmas season. Runner up- Beyonce. For reals.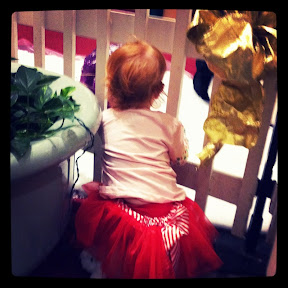 Trying to sneak into Santas workshop. She did this repeatedly while waiting For his arrival in the Christmas parade. Sadly we didn't see this because an Ali Ghan shrine little old guy fell right in front of us having a heart attack! Shuffled my kids away as people started CPR! My friend is a nurse and had to help as they got the AED and shocked him, thankfully my girls were whisked away before they saw that on the mall floor. He made it though, thank God.
Making fall trees (last minute) and Layla decides to paint the table.... This is why sensible people think to put down paper or something over the table before uncapping paint around children.
Hand turkeys. And maybe a confused flamingo?! My three year old loves PINK!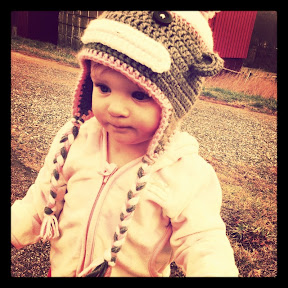 Needs no caption <3
Sisters <3
Scouty mcwinkerbeans arrival (elf on the shelf) he's in the upper left corner on our old farm house porch columns... Still can't decide whether to renovate those or leave the farm house charm... Elf post to follow....
Linked here
Posted using BlogPress from my iPhone