Last weekend we headed to Hershey to visit my cousin. The girls woke to an early Christmas!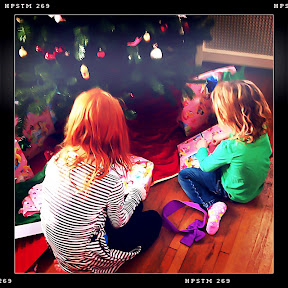 Then we headed to Hershey park for Candy Lane. This is a giant gingerbread house made entirely from Hershey products.
This is one of the two rides they rode... Not worth the ticket cost...
Stopped at the Disney outlet and this is what Laci had to have- Jack Skellington. She kept scaring kids just by walking by. One little girl kept screaming " no no no". I had to buy Sally for Christmas too. So creepy.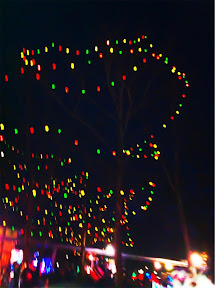 They had these cool globe lights in the trees. Walking underneath, it looked like the burning lanterns from rapunzel.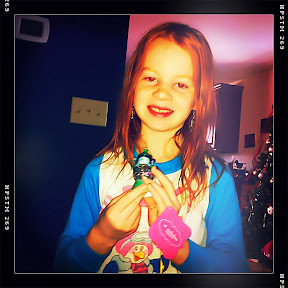 The advent calendar surprise for the day was a new ornament for their trees. Laci got a sock monkey and Ella some weird flamingo. She loves flamingos.
My sister came up on Monday to help me make hand print trees with the girls. It was messy. Layla decided to paint with her feet.
The elves tp'ed the play room.
She has candy in her hand but is choosing to eat broccoli !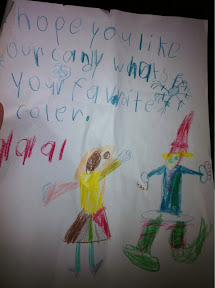 A letter to the elves.
A traditional elf breakfast - spaghetti with syrup with a little candy sprinkled in for good measure. Scouty came over for breakfast. The girls were happy to see him.
Layla trying a traditional elf breakfast.
She shopped at target like this!
Laci moving Scouty from the table so they don't accidentally touch him and cause a loss of magical elf power.
Daily amazon delivery.
Today Ella was telling me again how she wants a new singing rapunzel. She had one from last Christmas but that one tragically lost her legs (the tenth tragic barbie fatality this year including 5 decapitations....) I told her I can't get one and it's too late for Santa to make her one probably. ($40 for a barbie right now... No. She's already blown past her limit!) I said maybe for your birthday (January) I'll look for one.
" you'll look on amazon right mom?" yes amazon lol.
Decorating our gingerbread house!
Preceded by dancing to the Michael Buble Christmas special. :)
Pinecone reindeer. Laci insisted hers was a girl so no antlers. Unfortunately antlers are the only thing making these pinecones vaguely resemble reindeer...