Puppy kisses!
Our new lawn guy lol
This is a toddlers power wheels car that doesn't run anymore. We spent the day running to the top of the hill and letting it go. They flew and loved it! Getting a new one for Christmas that will work in the correct way!
-so sweet
Ella and her bestie
Kanani arrived! Can't wait for the girls to get their dolls at Christmas! If you want kanani get her now all her junk is selling out.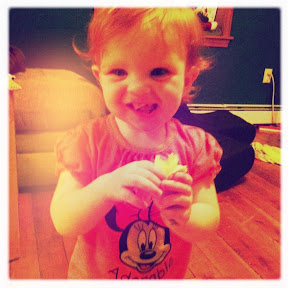 She discovered a love for babu bananas!
Got a little decorating done
Posted using BlogPress from my iPhone